Ceramic Lids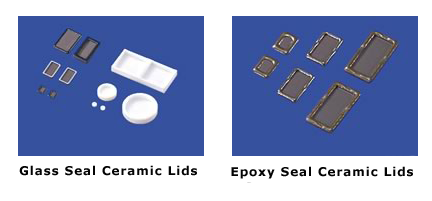 Ceramic Lids are used primarily with Cerquad packages that require a glass or B-staged epoxy coated seal. They are used on other various multilayer packages where temperature constraints after die attach require a low temperature lid seal.
Low temperature epoxy or glass seal
Flat or Cup Shaped
Solid or window options for EPROM applications
Marking permanency
Not finding what you want? Please contact us as our published and non-published list of materials is dynamic and changes daily.