Side Braze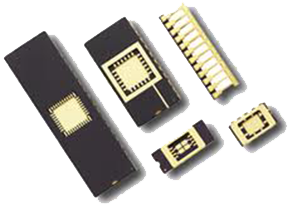 Unit: Inches
Ceramic Side Braze are one of the most popular multilayer packages due to high-reliability and performance as well as ease of assembly.
Footprint Equal to Cerdip and PDIP Packages
Through Hole Assembly - Easy Soldering and Removal Techniques
Good Heat Dissipation - Airflow Above and Below Package
Solder, Glass or Epoxy Seal
Lead Plating: Gold or Solder Dip
Not finding what you want? Please contact us as our published and non-published list of materials is dynamic and changes daily.